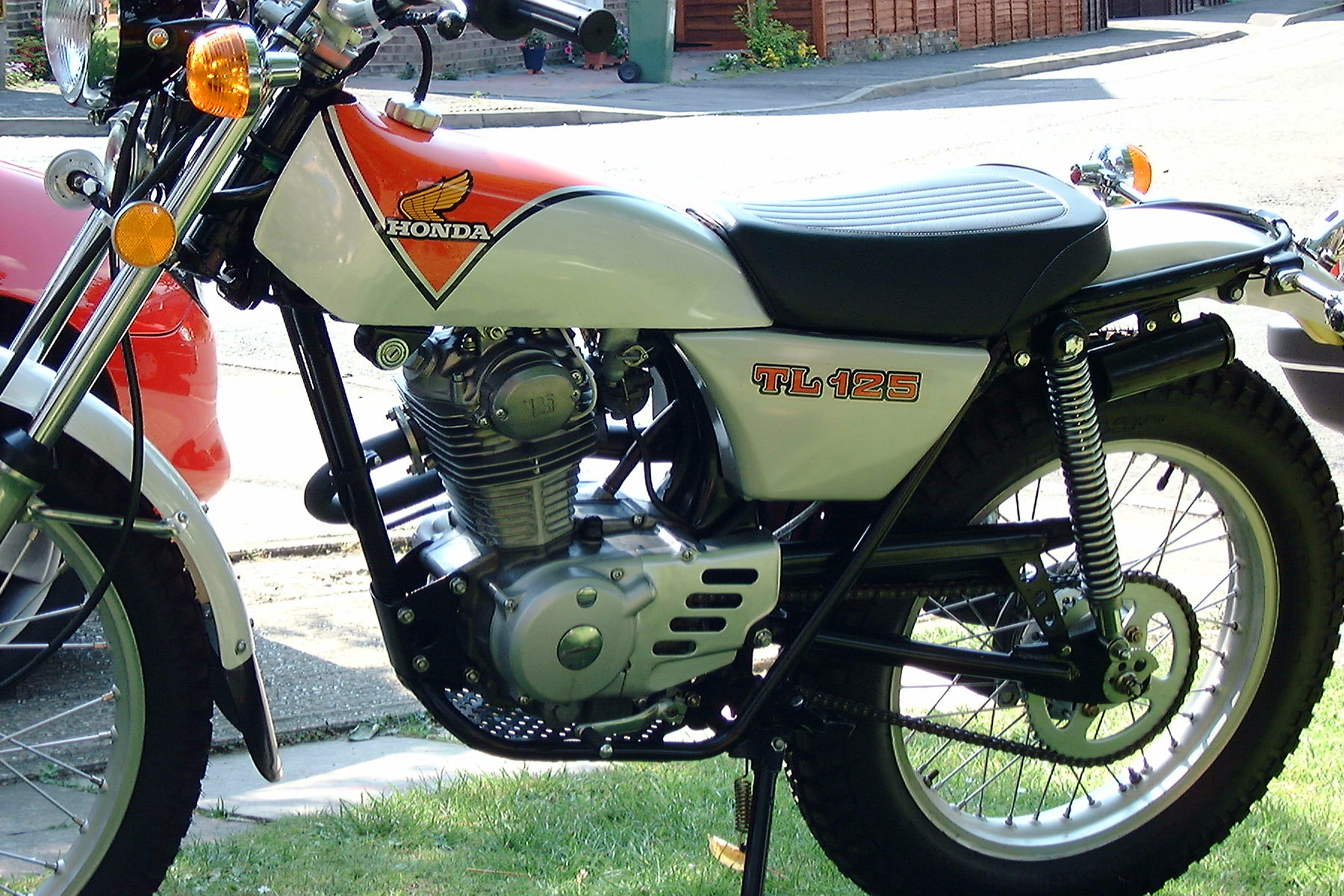 Hi and welcome to my Honda TL125 Interest Site.
Just a few notes about myself, I have a great interest in the Honda TL bikes since the late 1970's, when I was a 17 year old apprentice and my interest with this bike started when a colleague at work had one. (Hi, Dave !)
I decided in the early 90's to source a complete used bike for restoration, I found a rough condition bike and what you see here on this site is the finally restored bike, which is a UK VJMC trophy winning machine.
The restoration was completed in the mid 90's and took three years, owing to work and family commitments and sourcing of those elusive Honda parts, many of which are now unobtainable.
My aim with this site is to provide an evolving source of information for anyone interested in restoring or owning one of these unique little Japanese bikes, and hopefully help and assist other enthusiasts, wherever you are in the world!
We now have a forum message board on the site, which you can use to communicate and swap information or ask questions about all TL125 related content.
I will be expanding the site over time to include the TL250, as I know there are a large number of bikes out there, especially in the USA and Canada where there is a lack of support or content for this bike online.
Donate to support HondaTL125.com

Keep your feet up and throttle open!